Assignment of DOIs
Starting August 2016, Digital Object Identifiers (DOIs) will be assigned to the content deposited in the Osaka University Knowledge Archive (OUKA), as explained below:
What is a digital object identifier, or DOI?
A digital object identifier (DOI) is a unique international identifier assigned to electronically available academic content, which provides a persistent link to the content location on the Internet. Providing a DOI prevents dead links and makes academic papers more easily accessible and citable.
Types of content to which a DOI will be assigned
Doctoral theses/dissertations for which degrees were awarded on and after April 1, 2013 (those of which the full text is deposited)
Papers contained in Osaka University's departmental bulletins
We plan to gradually expand the ranges of content for which DOIs can be assigned (ex. the final author version of articles published in academic journals)
How a DOI is indicated on the OUKA website
When a DOI is assigned to OUKA content, following information is displayed on relevant pages on the OUKA website. With a DOI string indicated in the citation information or a similar section, a permanent link to the intended content can be provided.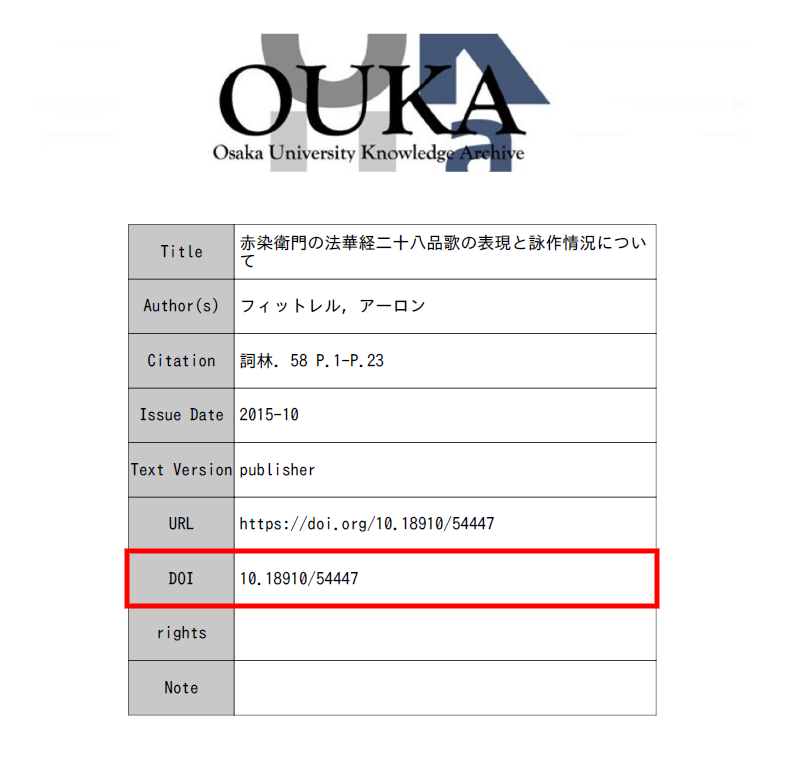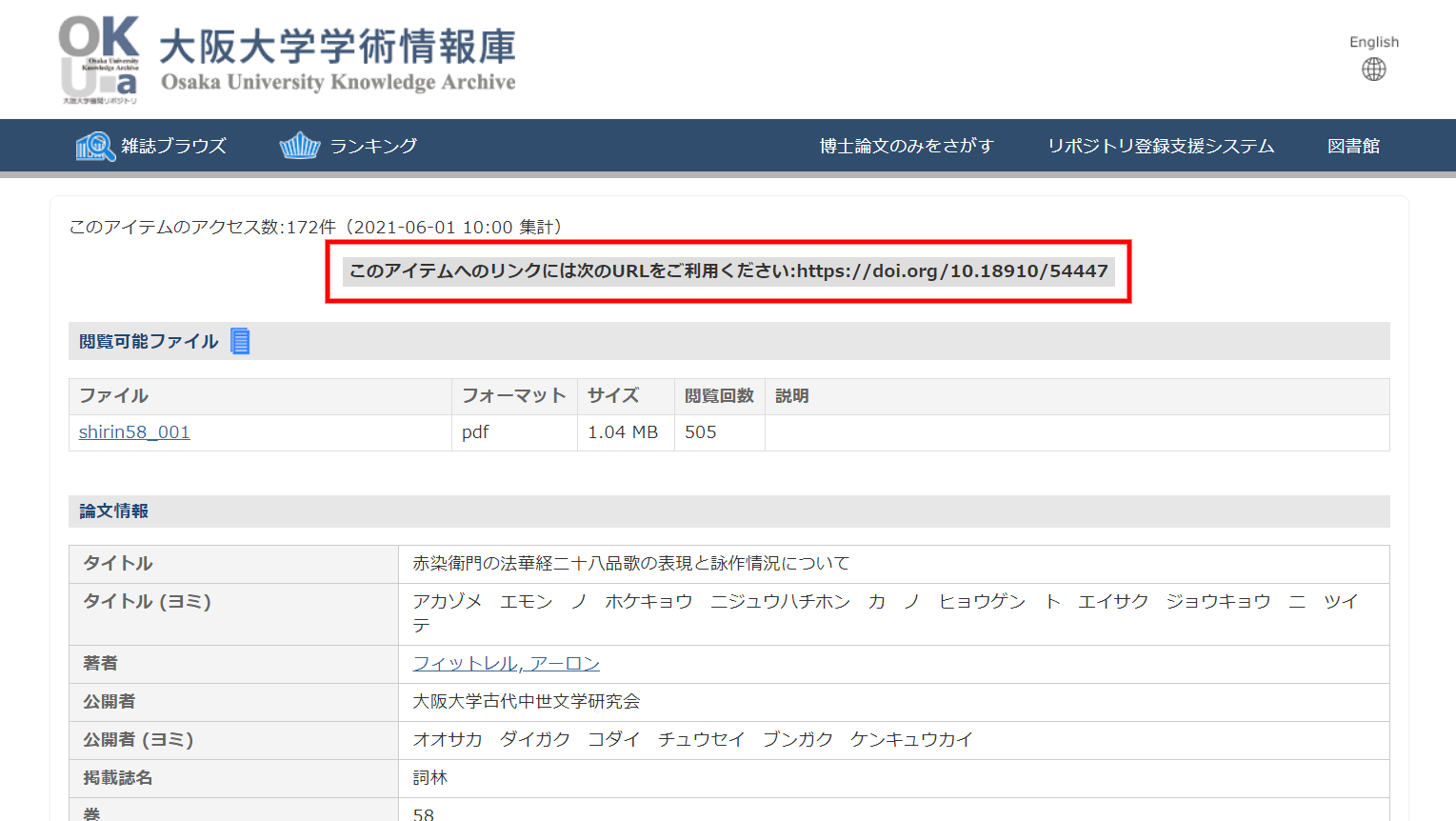 Request for a DOI
If you would like a DOI assigned to your content, please contact us at the following email address. All works for registration will be undertaken by the library staff.
Types of content to which a DOI cannot be assigned
Content with no body text, abstract-only content
Cover page, table of contents or a similar page of departmental bulletins, etc.
Text of the publisher's version of research papers published in academic journals (DOIs already assigned by the relevant publisher in most cases)
Doctoral theses/dissertations completed in the academic year 1991-2000, which were digitized by National Diet Library (DOIs already assigned by the National Diet Library)
Note
A DOI cannot be assigned to the content that has not yet been deposited in OUKA.
Assignment of a DOI will take about two weeks.
Content to which a DOI has been assigned basically cannot be deleted or made private again.
Contact:
Electronic Content Section, Osaka University Library
06-6850-5071 (extension Toyonaka 5071/5819)
ouka [at] office.osaka-u.ac.jp